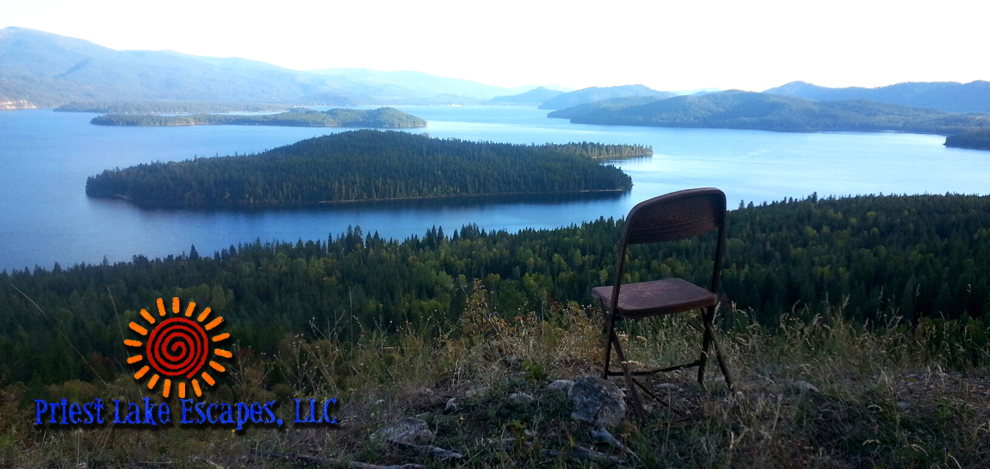 Vacation at Selkirk Sunrise On Priest Lake, Idaho
PRICING & AVAILABILITY
$2800 per Week
AVAILABILITY: Saturday to Saturday
Maximum Occupancy For This Home Is 10 People
A $75.00 non-refundable inspection & garbage removal fee is charged
CONTACT US:
vacations@priestlakevacations.com

The owner has provided bedding and linens.
THE GREAT OUTDOORS – Relax under the umbrella or in a lounge chair on the deck overlooking the large private beach and dock, with a commanding view of Priest Lake and the Selkirk Range. There is a gas barbecue to grill your favorite cuts or the catch of the day. After dinner, enjoy smores at your campfire while stargazing the awesome skies over Priest Lake. It is a quick boat ride or drive to local resorts for lakeside dining and weekend entertainment.
LIVING ROOM – Wrapped in a wonderful expanse of glass, this room gives you a breathtaking view of Priest Lake and the Selkirk Mountains. A color TV with local channels is provided. The wonderful stone fireplace will heat the whole house.
KITCHEN– This kitchen and dining area is open to the living room and has a large dining table with seating for 6. Seating on the deck under the umbrella also provides extra eating space. Equipped with everything including coffee maker, microwave, toaster, new refrigerator, range and is fully stocked with all the necessary cookware, dishware, and utensils.
BEDROOMS – One King bed and one Queen bed in the 2 bedrooms of the main house. The bunkhouse has a Queen and 2 twins plus a futon that folds down to sleep 2. This owner provides top quality linens & bedding.
BATHROOM – One full bath with tub and one half bath in the bunkhouse.
LAUNDRY – There is a nice sized utility room with a full size washer & dryer and room to store your extra supplies or gear.
TELEPHONE – No Telephone, A New Cell Tower Serves the Area with Good Service on Verizon Networks.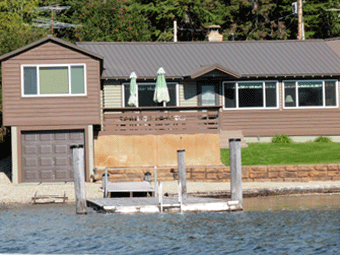 For more information and reservations contact
Priest Lake Escapes at:
vacations@priestlakevacations.com
-NO PETS –
– NO TENTS – As per Bonner co.
-No SMOKING –
– No RVs –
VISA, MASTERCARD and DISCOVER Accepted  
 
 
PRIEST LAKE CHAMBER 
OF COMMERCE
MEMBER SINCE 2000
 

© 2011, Priest Lake Escapes LLC. All rights reserved